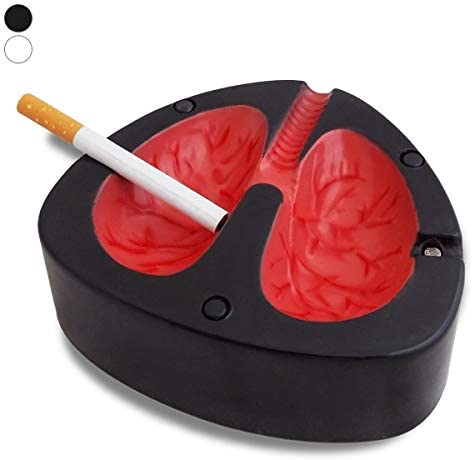 Here is a very specific ashtray shaped lung because it not only can hold your butts but it can also make you quit smoking, emitting a cough that will stop you craving.
Dimensions are 130 x 115 x 45 mm, built in PVC. Doesn't includes battery (2 LR6)
And if the coughing doesn't help you to avoid smoking, it will still be a great novelty to your office!