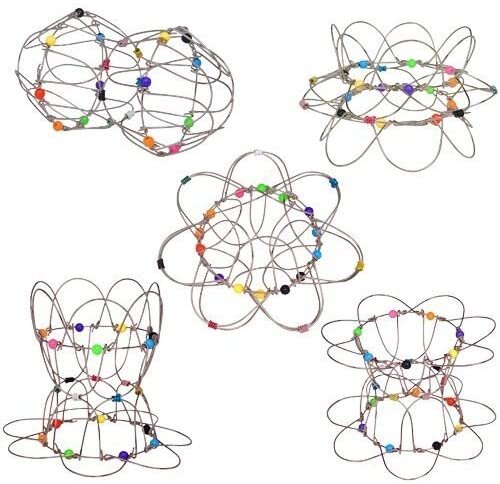 The original fidget toy. This ancient toy from India is made with silver colored wire and glass beads. It collapses and expands into many wonderful shapes.
You can create a huge number of shapes and it will never get old. Unique and easy way to entertain yourself.
This is very popular in the fidget toy industry, as it can be manipulated into many shapes and it is basically silent. The metal is not super strong so is can be bent or broken with rough use. Normal use it is quite durable. Use it gentle!
Size is 6.5 x 4.5 x 1 inches, so it can fit in your hands.