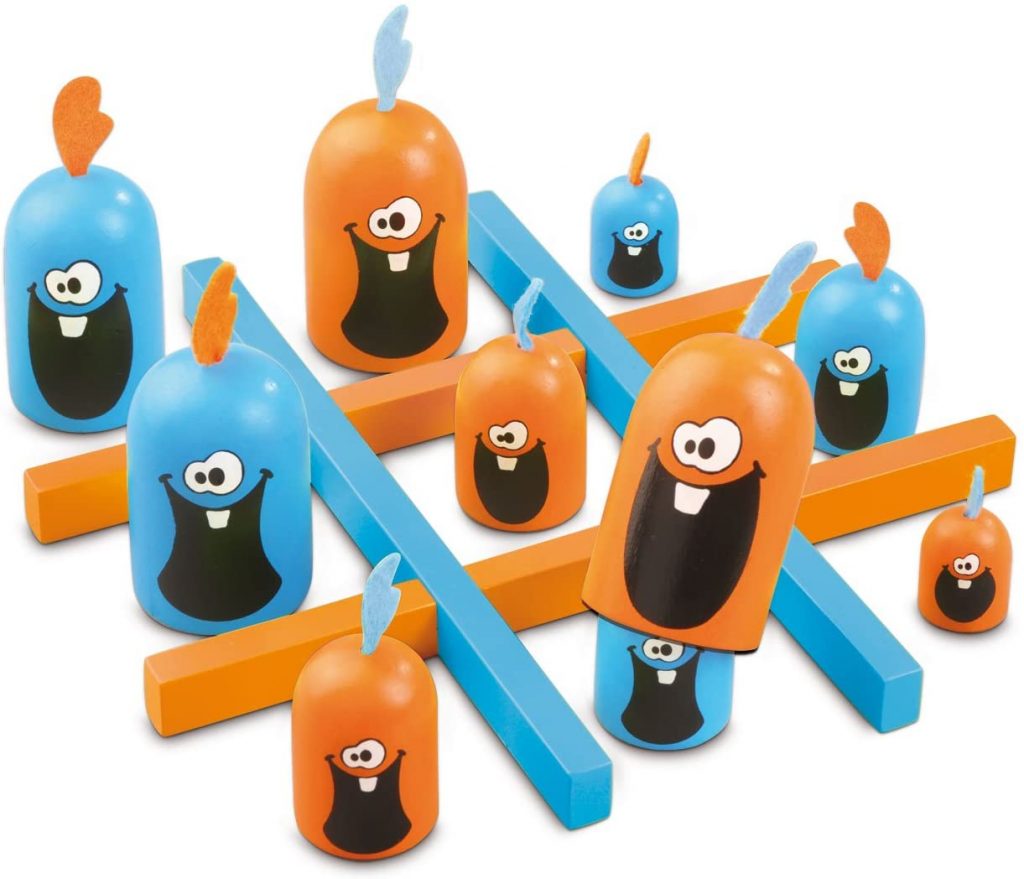 Basically, this board game called Blue Orange Gobblet Gobblers, it's tic-tac-toe in 3D, with a twist: once you place your "gobblet" on the board, another bigger gobblet can land on top of it, gobble it up, and claim the space for your opponent. But the gobbler itself can be gobbled by an even bigger Gobblet!
Great game! Fun for the whole family. You can only have 2 players, but this is a great table game. We keep on our kitchen table and play a game whenever eating lunch, or just having out. My 9 year old loves this.
Not super durable, but it does it's job and is easy to play and pick up.
Little kids love this!